To the left of Olympus, still bathed in blue, Dufy continues his exploration of the industrial world. He begins with a huge crane, over 50 metres high, installed in the Brest arsenal, whose workshops can be seen behind it.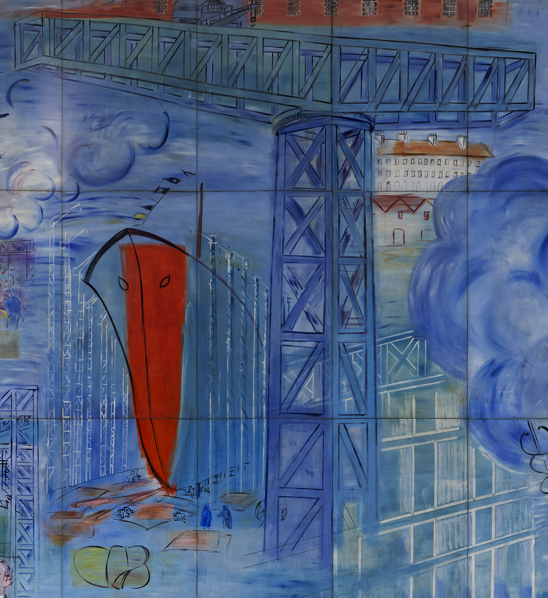 The Brest arsenal electric crane 
The Penhoët basin in Saint-Nazaire was the home port of the Normandie, commissioned in 1935 and a jewel among France's ocean liners. Dufy took as his model the poster designed that same year, by his friend Cassandre, for the ship's first transatlantic crossing. He emphasised the liner's "cutting edge" aspect, mantling it in blue against an eye-catching solid red background. He had been asked to decorate the ship's swimming pool, but the project never came to fruition.
On the left-hand side of the work the artist depicts the Imphy steelworks in the Nièvre region, based on the profusion of sketches and notes taken during his visit. He shows the mobile crane that transports the ladles of molten steel, plus the rolling and machining processes, the ingot moulds and other features. Just below, he paints a transformer with its circuit breakers topped with electrodes.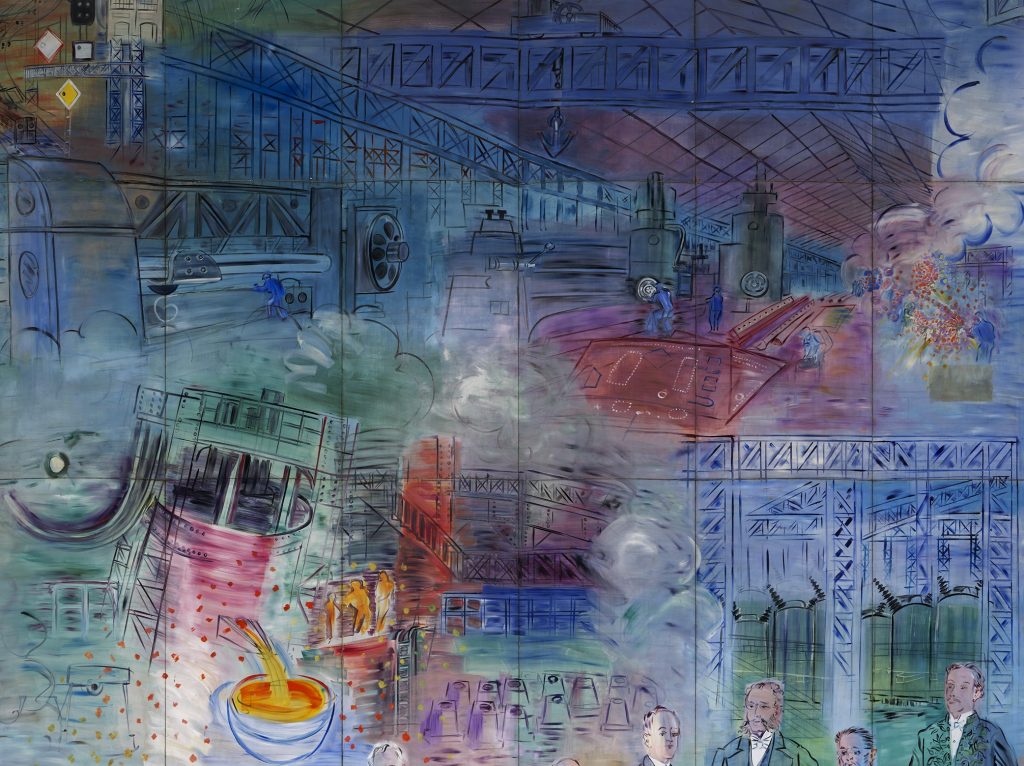 At the very top, the railway tracks are equipped with electric signalling systems and electromechanical interlocking for switching the points. In the distance is that archetype of metal architecture, the Tolbiac viaduct, built in 1895 to span the tracks leading out of the Gare de Lyon and Gare d'Austerlitz stations. The bridge was dismantled and broken up in 2017.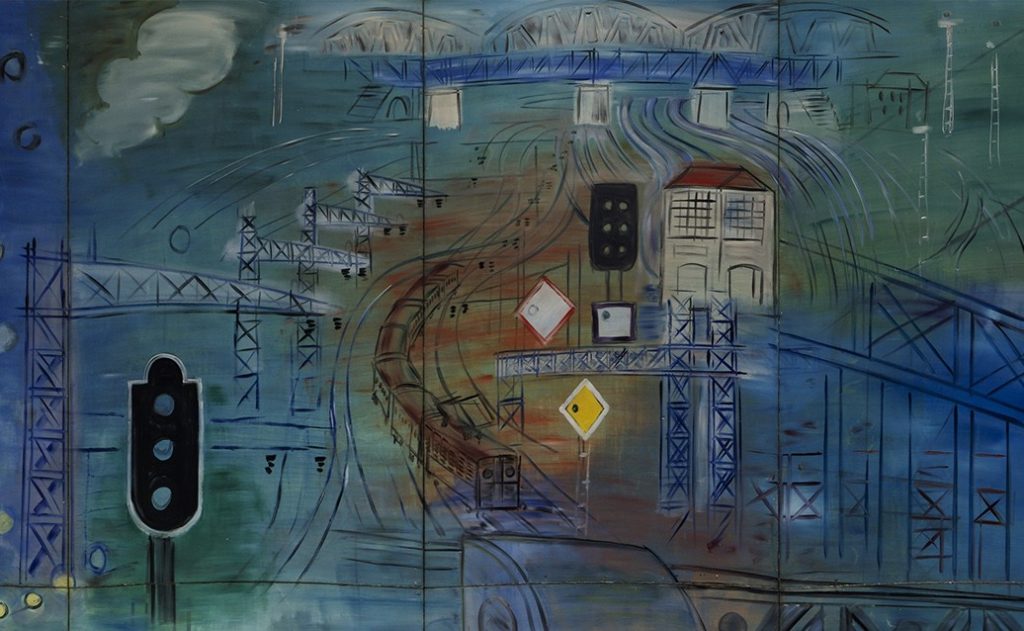 Dufy brought together all the industries linked to the use of iron: shipyards, railways, electric power transmission, maritime transport. It should be noted that he made no provision for the automobile.